Bitcoin & Cryptocurrency
The Nexus of Financial Services and Cryptocurrency
How WORBLI is opening up pathways to the traditional financial world on a global regulatory compliant blockchain.
By Compare And Invest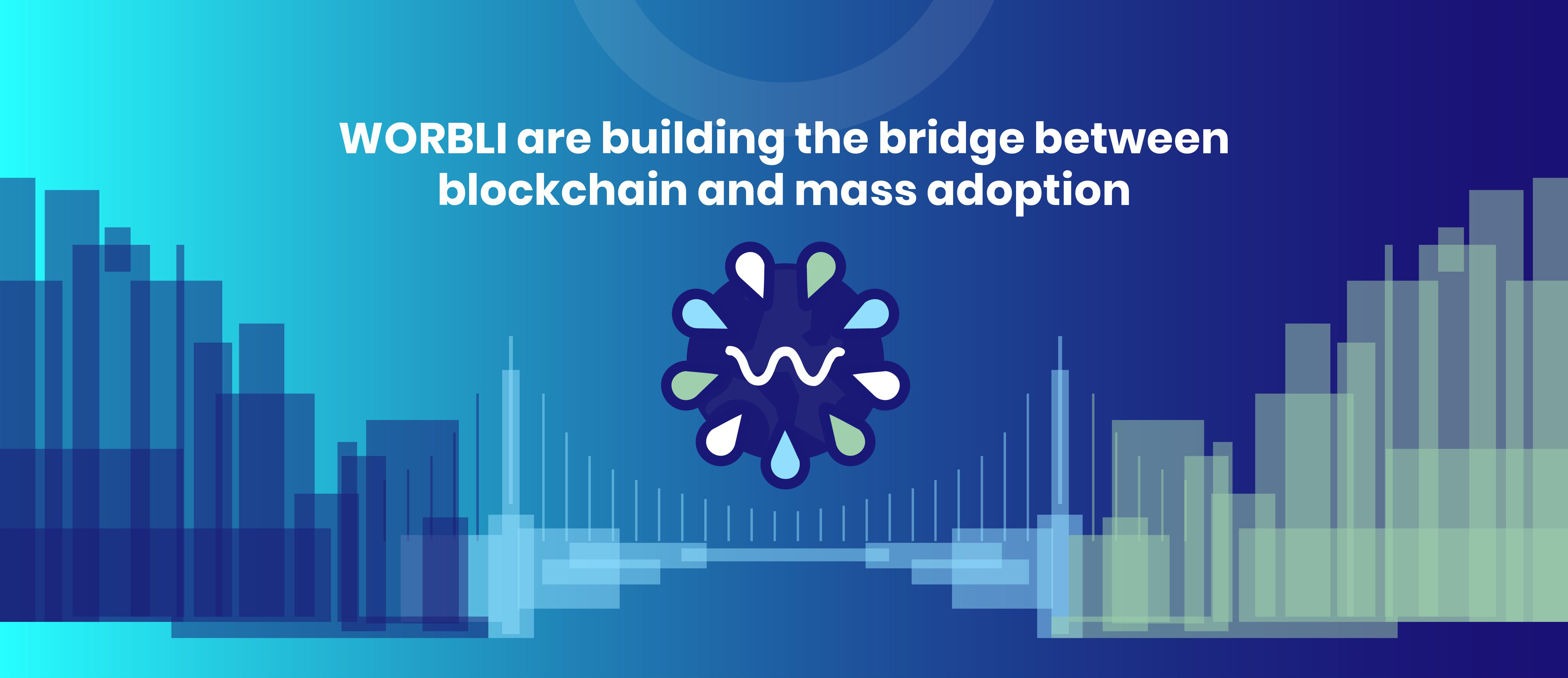 Blockchain, a brave new digital frontier, secured by cutting-edge software and hardware at the bleeding edge of technology. The cryptographic certainty it provides is the perfect synergy for the internet and financial markets, delivering us to a world of value that can be transmitted via ones and zeroes, carried via the airwaves to anywhere in the world with a mobile phone.
The decentralised world of cryptocurrency is largely unregulated, untamed, and pseudonymous, making it distinctly not up to the task of meeting current financial compliance. Is WORBLI capable of taming the wild west of crypto and bridging the world of financial services and blockchain?
To meet the strict standards for regulatory compliance of financial services worldwide is an achievement that hasn't been accomplished natively on a publicly accessible blockchain, but WORBLI has taken to task the critical job of democratising access to the digital revolution.
Meet WORBLI
WORBLI offers an international, regulatory compliant means of accessing and developing financially integrated products and applications. The platform is a sister chain of EOS launching in November dubbed by some in the EOS community as the 'EOS Financial District', WORBLI is designed to be a cost-effective, developer-friendly solution for consumer and enterprise to build blockchain based financial applications upon.
WORBLI is built with worldwide financial compliance in mind, making the WORBLI platform a perfect candidate for the requirements needed in personal banking, credit and lending, insurance, superannuation, charity, and many other highly regulated financial industries.
The WORBLI RAM model differs from the EOS model by fixing the price of ram to the token, hopefully facilitating a more stable and game proof economy of scale for applications to run transactions within.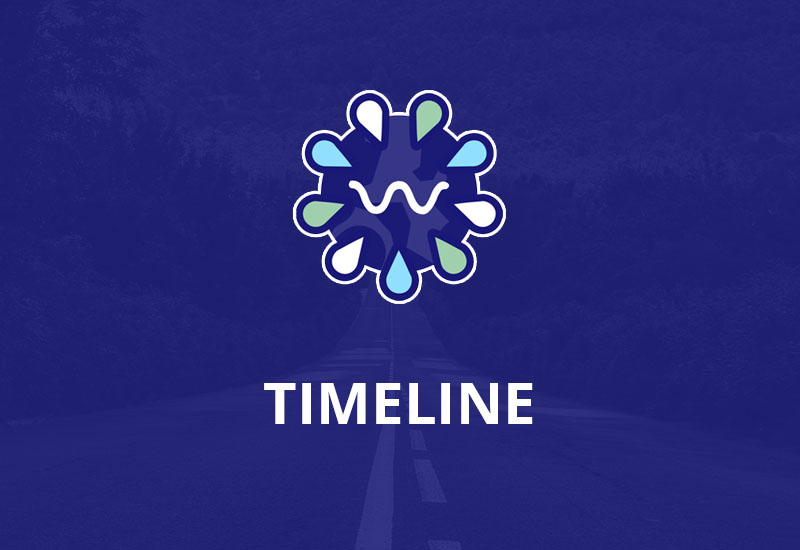 14 September – WORBLI Production Network Infrastructure Launch
1 November – WORBLI Public Network Access & ShareDrop
The WORBLI platform works with the EOSIO framework to deliver an enterprise-grade, financially compliant platform for both enterprise, and consumers, one that will be incredibly easy to build applications upon. Utilising the EOSIO software gives WORBLI the framework to restore accounts, or reverse transactions, a necessary function for enterprise financial services to meet compliance. It's not just essential for enterprise, it's critical for mass adoption, the fact many cryptocurrency transfers once sent are never able to be recovered is a reality that the general public is probably never going to be willing to stomach. What is arguably considered its strongest feature, the immutability of a decentralised blockchain such as Bitcoin, provides a UX nightmare that is a bitter pill to swallow for average consumers and financial services.
The WORBLI platform is designed with unique governance rules to allow it to meet the strict framework needed for AML/KYC and to comply with the legal, regulatory framework in internationally regulated financial markets. With international standards in mind, WORBLI is poised to be compliant for every corner of the world, creating a nexus point for cryptocurrency and financial services that can help bridge the gap between the centralised and decentralised worlds.
To meet these rigorous standards, all users and block producers need to be known to WORBLI in order to access and provide certain services. These block producers are hand-picked with compliance in mind, as they must follow regulatory standards to ensure transparency of finances and ensure against criminal activity such as money laundering. This meant WORBLI needed to handpick its block producers to ensure the integrity of the network. It was from this compliance necessity that WORBLI was forked from the EOS mainnet, though, the company continues to work closely with EOS, following alongside the mainnet's upgrade path, and forging strong alliances within the EOS community.
WORBLI is already carving out a name for itself by partnering with some of the largest block producers of the EOS Mainnet such as EOS New York, EOS42, EOS Rio, EOS HK, EOS Dublin, EOS Metal, EOS Tribe, generEOS, EOSphere, EOS Germany, EOS Argentina, EOSys, EOS Cannon, EOS Singapore and more. WORBLI will have 21 Block Producers and 10 Reserve Block Producers – all of whom are contracted and are agreed to provide a myriad of solutions and services on top of their BP duties.
"The Blockchain Will Do for the Entire Financial System What the Internet did for Communications"

International Compliance
There are a handful of private blockchains such as R3 Corda, or Quorum that answer these strict compliance needs; These private chains are specifically built to meet the rigorous international compliance standards required for financial services. So far these have all been developed as joint enterprises by banking consortiums.
For the most part, all other enterprise-grade compliant solutions are walled gardens, practically inaccessible, or only available by a select few. WORBLI wants to tear down those barriers to entry by delivering a system accessible to anybody willing to go through the AML/KYC compliance to secure transactions and ensure the integrity of all the finances in the system.

The following story contains an abridged interview by Rory Highside with Domenic Thomas, CEO, and Craig Kellogg, COO
While the implications for financially compliant business applications on the blockchain are immediately apparent, what is hiding under the surface of WORBLI is a project that can positively affect people's ability to carry out business on the internet.
WORBLI's longer-term goals have some more altruistic aspirations of financial inclusion that are admirable. By bringing financial services from traditional closed walled gardens and providing a compliant infrastructure, the implications for commerce became apparent. The magnitude of how a platform democratising financial services could make a real impact on people's lives.
As the conversation shifts towards banking, the realisation of how much we take access to financial services for granted becomes apparent. "Having a bank account in an industrialised nation, we don't even think about what that enables, because we just have one", Domenic explains to me, as the gravity of the current situation for a large part of the world begins to sink in "So we think of that as the cost of doing business, almost like an annoying thing that we have to deal with, we forget that that enables business". A thought that we rarely ever give a moments notice to, as we go about our somewhat privileged lives, taking for granted the infrastructure that we have come to use on a day-to-day basis. The entire world isn't so lucky.
Domenic seems genuinely passionate about what blockchain can achieve for the distribution of wealth and financial inclusivity, our conversation leads us to what the internet has enabled for the world, and the idea that when we think of the internet, the whole revolution hasn't really helped the developing world, not because they can't access it, but because they still can't process any payments with it… "So if they want to put up a webpage, a blog, or even a YouTube Channel, they can't access any revenue from it, because they don't have a bank account." pointing out the crucial flaw in the current system not readily addressed with a meaningful solution, a flaw that if WORBLI achieves its long-term goals could become part of the solution to. "…It's a massive, massive deal that's going to open economies. It's going to change opportunities for people. It's much more than just allowing people to have an ATM card. It's what it does for commerce."
The backbone of the internet, digital commerce, a component that is still inaccessible unless you were one of the lucky people born with access to financial services, something we take for granted in the developed world everyday. The potential for international commerce in the developing world enabled by projects like WORBLI is massive. Financial inclusivity is one of our toughest tasks to deal with in the modern world, with the world bank identifying there are over 1.7 billion adults without access to bank accounts. By delivering the billions of unbanked and underbanked into the system, the implications are enormous. The wealth that this access could unlock is entirely unbounded, potentially being the change that can drive seismic economic shifts in the world.
The possible economic effects made all to apparent as Craig interjects to explain that people who don't even have four walls around them now own mobile phones, a reminder of how crucial democratizing access to electronic commerce and financial services is in today's digital world is "The smartphone-enabled population in these developing countries is growing exponentially by the day." Craig asserts, before driving home the main point of why services like WORBLI need to exist. "Once we have a reasonable solution that can provide them access to the crypto world, it's a game changer for the way that they live." Words that fill me with hope for what the future brings, as technology continues to deliver solutions to growing economic inequality and exclusivity.
The Mobile Phone Population
WORBLI's vision opens the world of digital commerce up to just about anybody with only a mobile phone, providing a compelling case for eventually bringing the close to two billion unbanked of the world with mobile phones into a legal, financial framework. Providing financial applications such as payment rails and identity solutions accessible to this mobile phone enabled population can radically change the trajectory of their lives.
With the World bank estimating that there are more than 1.1 billion 'invisible' people unable to access identification in the world, blockchain could potentially be used to solve identity issues. In a recent Stanford study on blockchain for social impact, they demonstrated that 50% of the solutions working towards digital identity were impossible without blockchain, showing a pivotal role these services will have to everyday life. Credify on the EOS mainnet offers a possible solution to this problem, a potential partner WORBLI could line up in its sights for their platform delivers a potential solution to digital identity through the use of social networks and trust weighting.
The act of providing access to identification and financial services to a person solves more problems than just merely enabling access to banking, many critical social and financial services we take for granted are just impossible to access because of the lack of identification. The inability to access services is wide-reaching into every part of these people's lives, such as limited access to financial services such as bank accounts or credit, welfare benefits, education, access to health care, pensions, and insurance. The lack of identity also affects political and legal rights such as voting, ownership, or the ability to access the legal system among many other issues. If WORBLI can deliver financial inclusivity and identity to anybody with a mobile phone, we could see an explosion of digital commerce.

The following is part of an abridged interview by Rory Highside with Sam Russell, EVP Marketing & Innovation
Sam Russell is a driving force behind WORBLI, and the chief architect behind the ShareDrop to EOS users taking place on November 1st. The WORBLI network wants to give back to the EOS community, a big part of this is because "We're leveraging the EOS code, so let's give back to that community", Sam tells me while describing to me how Domenic wanted to ensure they gave back to EOS and distribute the wealth evenly, something that is he is very passionate about. To deliver on this promise, WORBLI network will ShareDrop 40 per cent of the total 2.5 billion WORBLI tokens (WBI) to EOS holders at a 1:1 ratio. A snapshot of the EOS blockchain took place @ 11:59 PM UTC, 7TH September 2018, with the tokens available to collect when the public network launches on November 1ST. WORBLI ShareDrop tokens will become available to begin unlocking upon signing up to WORBLI.
Initially, I was sceptical about the value of a project airdropping such a large portion of tokens to the community, though, Sam explains "We didn't just want to put 40 per cent of all the tokens on the market for people to be able to just sell, we don't want it to be a piece of dust, we want people to value what we are doing". Giving away free tokens and giving value, two concepts that seem at odds with each other, but Sam demonstrates how he has designed this process with ways to incentivise and engage customers to receive their tokens.
70% are able to be claimed by EOS holders, just by creating and verifying a WORBLI account.
30% will be released by further touch points eg. referring a friend, or downloading the mobile app
The ShareDrop starts by creating a wallet to unlock a portion of your WBI tokens, then continues to build touch points that add value with these customers over time, whereby unlocking the rest of their ShareDrop bounty. Creating this pull mechanic will drive engagement in the WORBLI network, at least in the short term, and negate the ability to flood the market with the entire portion of ShareDropped tokens. If all goes to plan WORBLI can demonstrate that they can deliver value and a reliable product by the time the airdropped tokens are completely redeemed, hopefully converting participants into regular users.
The Nexus Point
The gap between crypto and fiat hasn't been successfully closed, yet. While the two worlds coexist, there still remains a distinct divide and barriers moving between each other. By bridging the decentralised world of cryptocurrency and the centralised world of banking and finance, WORBLI provides a vital gateway to digital assets for business and consumer alike. This could also play a part in bringing these services to the almost two billion unbanked in the world.
The future is extremely exciting for what WORBLI can offer if it delivers on its expectations. With a commitment to providing a banking level financial experience in a dApp the team call 'Gamma bank', this could actually be the killer app on the platform. The end goal of this is to deliver all of the functionality of a traditional bank within the WORBLI platform, with one wallet and login to use all of the other different services of the entire financial ecosystem.
Imagine a world where there is a wallet that gives you the ability to hold all of your digital assets right next to traditional fiat, with all the assurances and insurances of traditional banking services… The WORBLI team is hard at work to make this dream a reality. The potential value deliverable on a platform of dApps providing compliant financial services is evident. The nexus between banking and crypto is in play, can WORBLI be a driving force in broad adoption?
Visit Worbli.io to find out more about WORBLI